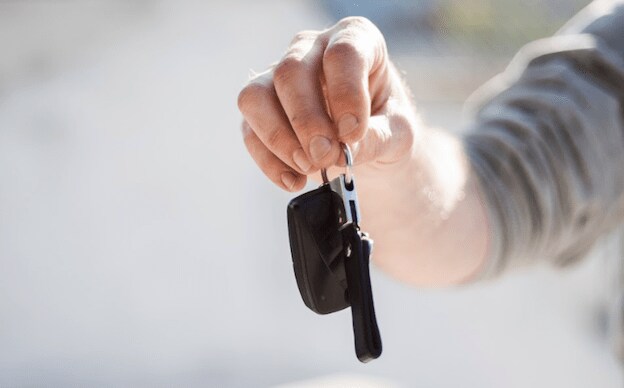 Is your lease coming to a close? You might think the lease-end process can be intimidating and tedious but here at Lucas Ford in Burlington, we make the process go smoothly. Whether you're returning your vehicle and moving on to another, buying your lease out, or just looking to turn it in, our team of professionals is here to help! 
Get A Headstart On Your Lease-End Process
Preparation for your lease-end process can begin around 12 months from your maturity date, but if you're still weighing out your options and you're unsure of your next move, there's no need to rush into it. Here at Lucas Ford, we make the process quick and easy by offering you three easily-understood options to choose from. 
Option One: Finding A New Vehicle To Lease
Whether you're interested in a different model or you're looking to get the latest version of your vehicle, the professionals here at our Burlington area Ford dealer will ensure the transition to your new car is a simple one. There's really no better way to know which vehicle you would like to lease next than to schedule a test drive so let us put you in the driver's seat of what could be your next daily driver! 
Option Two: Buying Out Your Lease
We hope you were satisfied with your vehicle and you wish to keep it, Lucas Ford offers you the option to buy it out and continue the journey that you have started in your beloved vehicle. If you're interested in buying out your lease, you will just be required to satisfy any remaining financial obligations and facilitate any lease-end requirements, such as reviewing and signing the Odometer Statement. 
Option Three: Return Your Lease 
If your lease is ending and you're not ready to lease or buy a new Ford or buyout your leased vehicle, you can return it to Lucas Ford. If you have moved, however, and it is no longer convenient to return your vehicle to our dealer, you may return or purchase your lease vehicle through any participating Ford dealer. Before you return it though, we recommend that you thoroughly inspect your vehicle for any excess wear or damage to ensure that you're not charged any additional fees upon your vehicle return date. 
You will also want to remove any personal items from the vehicle before you return it. It's important to check areas such as the center console, glove box, eyeglasses holder, sun visor, and seatbacks. We don't want you to leave any valuables behind! 
Learn More From Lucas Ford
To learn more about Ford lease-end process or to schedule a test drive in what could potentially be your next vehicle, please don't hesitate to contact our Ford dealer serving Delran and Willingboro today!